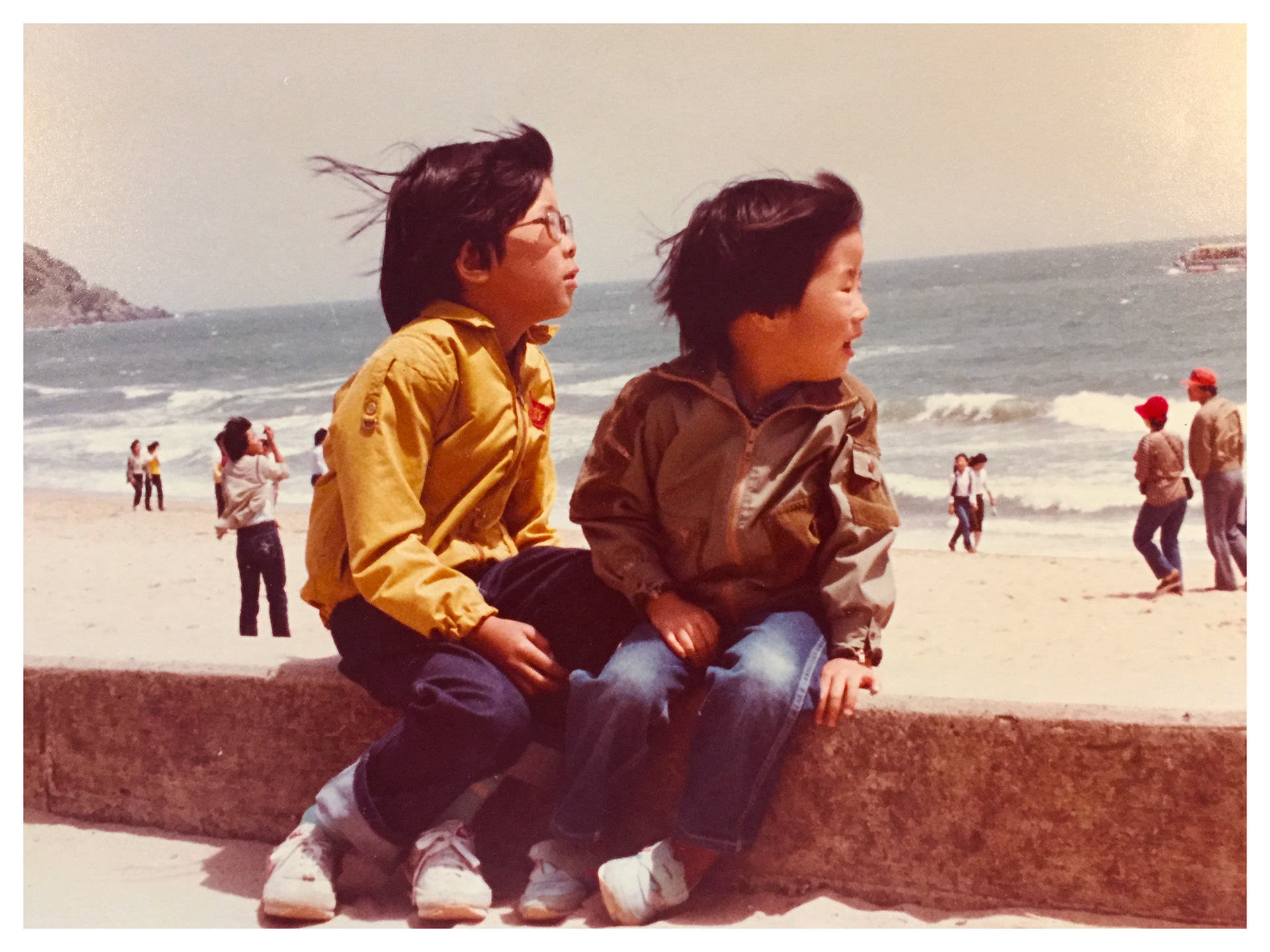 Hi! My name is Jin. I'm an art director, filmmaker, and video editor living in Portland, OR. I am originally from Korea where I was living at the time of this picture (I'm on the right and my brother is on the left).

Since I was a kid, strong bold visuals spoke to me: cartoons like Inspector Gadget or mysterious images in our big encyclopedia. My mother was a fine arts professor who encouraged me to draw, paint, and explore my interest in various visual forms; Visual expression has always been both innate and cultivated throughout my life.

For the last 10 years, I've worked as an art director in advertising and a freelance filmmaker/editor. I've realized that my creative process hasn't changed much since I was a kid. I have always had a vision or idea coupled with the desire to coax it into materializing. Whether it's a photograph, video or film, design piece, or writing, it all comes from the same place - the curiosities and experiences in life.

I love the creative process with all its peaks and challenges. I'm the most fulfilled when I'm making work that is meaningful to me and collaborating with other
talented people.

If you have a project in mind, I'd love to hear about it. Please reach out via email: ryujin79@gmail.com.  

I look forward to making meaningful work together.